Ductless Mini Split Systems
Every home and commercial establishment is different and every property owner has very specific requirements when it comes to the HVAC systems they want. This is where we come into the picture. We at Polar Bear Heating and Air provide services to a large number of cities and towns throughout Orange County, and Riverside such as Aliso Viejo, Brea, Anaheim and Buena Park.

Clients from in and around Catalina Island, Corona Del Mar and Costa Mesa trust only us for all their heating system requirements. We also cater to clients in Cypress, Dana Point, Fountain Valley and the surrounding areas. As a family-owned and operated company that has been in the industry for over 34 years, we know what it takes to provide clients the kind of services that will provide them value for money. Here is some information that will help you make a smarter choice.


What are Ductless Mini Split Systems?
Theseair conditioningunits are also popularly referred to as mini-split systems They offer very good cooling without any of the common issues that generally crop up in ducted installations. When you choose a Ductless System, you are able to easily regulate the temperature and humidity levels individually, in each room.

In ducted systems, there are greater chances of energy loss, simply because there are a larger number of components and ducting installations in them. In comparison, a mini spilt airconditioner is smaller and specific to a room. This increases its energy-efficiency. In fact, this system can also be used as a heating system in the colder months as well, which meansit provides even greater value for money.


Expert Installation Services for Mini Ductless Systems
Since there are a number of different mini ductless air conditioning brands and models to choose from, it's a good idea to consult experts like us before making your final choice. We will provide you with all the relevant information related to brands such as Daikin, Carrier,andFujitsu, their efficiency, working, mini ductlesssystem costetc, helping you make a more well-informed decision.

Our team can handle the installation of your chosen system expertly and methodically.When you hire us for the job you can rest assured that it will be completed to industry standards. For any more information about our air conditioning and heating services, feel free to call Polar Bear Heating and Air at 949-388-9484. Feel free to send us your queries via this online form if you prefer.


Carrier, Fujitsu and Daikin ductless mini split systems. Efficient, quiet and reasonably priced.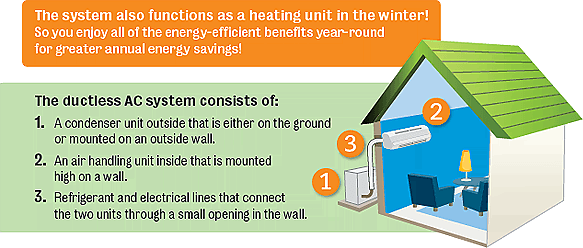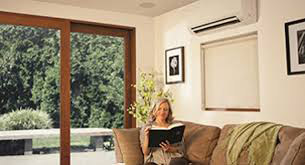 We Provide Services to the Following Cities and Towns in Orange County, CA and Riverside, CA: